Timey Wimey Wibbly Wobbly
Nov 27 2015
"People assume that time is a strict progression of cause to affect, but actually, from a non-linier, non subjective point of view it is more like a big ball of wibbily wobbly timey wimey...stuff " (Dr. Who) and this quote seems to explain my life this ENTIRE year.
I am not even sure where to start, other then OMG I haven't posted since august!! Excuses Excuses right. Where to start, Sheesh, Well how about sex everyones favorite topic!! Master and I are still enjoying an active BDSM filled sex life. HE has been keeping me plugged ALOT however, horny toads that we are, it ends up in sex...always. That means that our work, mainly MINE, gets behind and then I stress out becasue stuff is due or they want invoices, or the government want paid. Viscious circle! If we did not work, we would never leave the bedroom! Not bad for two late middle aged adults LOL. We have been playing with some of the new toys OMG the new hood. I JUST cannot wrap my head around it.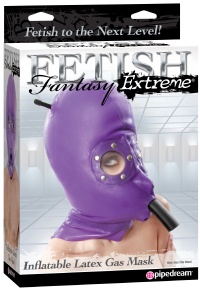 Ya that one.
I just cannot stay calm enough not to hyper ventiliate! I have tried and He keeps trying and well I know it will happen, it jsut takes time. But it is such a weird feeling to use a tube to breath. I know He is happy with my progress but..well not me..:)

So sex is still really good and ya we are still that bdsm couple.
**********
Ohh our Grandbaby. Can you guess what our daughter and son in law are expecting??


ITS A GIRL!!!!!!!!!!!!! That is a picture of her baby shower cake. Grandpa and I spent a TONNE of money, cribs and rockers and car seats and grandpa, re-did the room COMPLETELY. New drywall, flooring trim everything in Emma's room is brand new. SO EXCITING. Now that the morning sickness has passed our daughter is doing very well. She has only gained 16 pounds and we are down to the last four weeks. She is doing a natural birth with her husband as her coach.

They are both doing very well and looking forward to parenthood. HOW EXCITING!!





**********
Our Son and His New Wife - That is right. THEY GOT MARRIED!! What a beautiful wedding, it was so fun and they looked so amazing. It is hard to beleive that both our kids are married now. THey had a week at Disney and now they are back settled into thier new home, working hard and living life as Husband and Wife.

We are so proud of them
**********
Everything Else - I have so much to say and just no time to sit here and write these post. I wonder if Master can make it easier for me to do. Not sure - So as you read, we have had a hell of a year. My head literally spins. With the baby and the new property, the business, the wedding, THREE cruises and my dog. Yes my dog, Gypsy, has cancer. She has had surgery already and is now on chemo meds. From here we will do one more surgery and then hopefully we can put this behind us. But she was the icing on the cake and I broke down. It was to the point where, someone from the shop would come in and say "we have a problem" and my head would spin. LITERALLY. It was the weirdest feeling.



This year, Its so hard to explain, ex. the baby announcement and two days later we flood so bad that it took us WEEKS to recover. Or HEY we are having a girl and 20 mins later we get a call that Masters grandmother died. Go on a cruise, come back and take the dog to the vet and man, when the vet came in and said Cancer, I could not breath. I thought OMG no, not Gypsy, not my baby dog. BUT, that has been our year, all year.



So when I was told Gypsy was ill, I broke down, and my plate tipped over and ran onto the floor. And my head spinned and the world seemed to tilt and I couldn't breath. It was just that bad. Almost like I wasn't here and I was looking down at myself from some timey wimey space.

Add in hot flashes from hell and well this year has really been an emotional rollercoaster for me.

So I ended up at the doctors and YA me I now have meds for the hot flashes!! I also told him about everythign going on in my life so he put me on paroxetine the ONLY non-hormonal treatment for hot flashes AND it also treats mild depression. Since being on this drug WOW what a difference hot flashes are almost non existent, and I am no longer on an emotional rollercoaster!!! What a relief!!

Here it is almost year end, our busy season, and I feel like I can deal with this. I can do it. Yes is is a nice feeling. That is it for me tonight. No promises on when I do the next post..:)
About me
I have lost 50 pounds this year