Lube Master Lube!!
Jan 11 2016
I have been with Master for 15 years now, and I think in all those years one of the hardest things I have had to get used to is.. NO LUBE!
You would think after all these years my ass would be used to it. No. Of course not. even though He keeps me plugged with this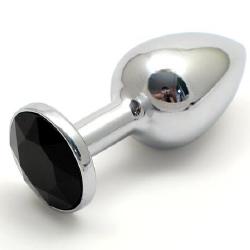 Alot of the time, you would THINK that it would be easier...noo not so.
Early last week proof point. I am wearing the plug and HE decides to bend me over, pull it out and replace it with His cock. No Lube. Now His cock is alot bigger then that little plug and my ass is tight. AND so I moan and groan about it and His reply??
"Not my problem cunt."
Ya really. SO HE shoves it in and fucks me as I am bent over the bed, with my head shoved into the mattress and you would THINK that fucking my ass dry would be enough to satisy His sadistic appetite. RIGHT??
WRONG!
Half way thru fucking my ass He decides I am not suffering enough..so HE stops and puts on THIS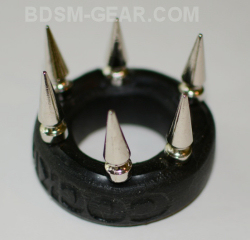 Now let me explain how this thing works. If you are looking for a MIND FUCK then use the large spikes. From what He has said the view of those, as HE fucks me, is amazing. BUT If you are looking to inflict..pain. Then buy the small one.
Guess which one we have? Come on ..guess?
The small one.
SO HE stops, pulls out His cock, throws on this cockring and then shoves His cock BACK into my dry, unlubed ass. LUBE MASTER LUBE!
Now I am dealing with no Lube and spikes ramming into me with each of His thrust, For Him, it was very enjoyable and fullfilling BUTT for me..it meant pulling out the Witch Hazel and pampering my butt!
Sheesh Lube how hard is that..and it even comes in BACON scent LOL
About me
I am finally a grandma